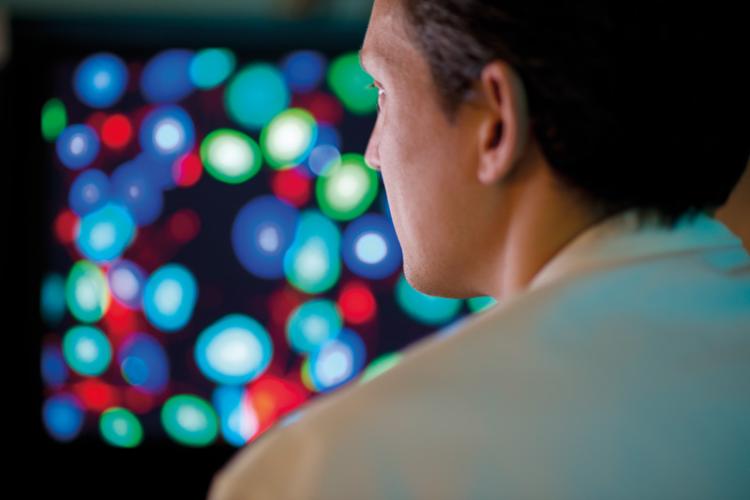 Pre-seed and seed investment for opportunities and startups originating from Cancer Research UK-funded research and cancer-focused research supported by other funders. 
Rapidly-access kickstart funding
We provide pre-seed, and seed investment for new startups so they can progress to the next stage, where they may attract further substantial funding.
We invest in cancer-focused projects originating from Cancer Research UK-funded research and research supported by other funders.  We can also provide limited project development sums to help bridge the gap to seed funding. 
Cancer Research Horizons Seed Fund
We have different levels of funding for different stages of enterprise development.
Early-stage validation capital
Rapid-access funding to help bridge the gap between a new idea and some validating data
Up to £50k
Pre-seed capital
Investment capital to evaluate and support the technical feasibility and commercial potential of early-stage technologies
Typically £50-150k, to support work over ~6-12 months
Seed capital
To assist new company creation and early growth, or further develop a startup proposition before forming a new company
We also provide follow-on capital to help drive the maturation of new companies where additional capital may incentivise external investment
Typically up to £500k, to support work over ~12-18 months
Access investment and progress your startup
Contact us to learn more about the seed fund and to start an application.
For early-stage validation capital, we follow a quick, internal process to rapidly deploy funding.
For pre-seed and seed capital, we invite you to submit your interest and, if supported, our team will support you through the fund application process. We'll work with you at this stage to build a compelling proposition that will be considered by our independent Investment Committee.
Contact us for more information