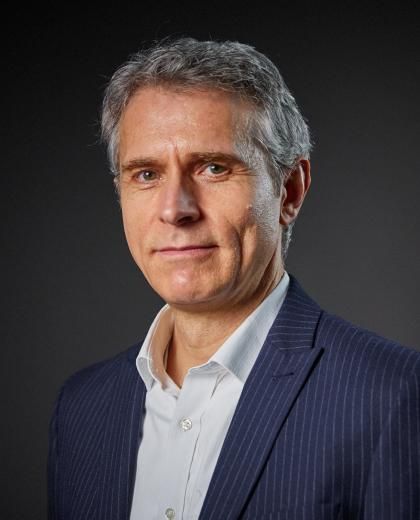 Steve Wedge
Chief Scientific Officer, Therapeutic Innovation
About Steve
Steve is a cancer pharmacologist who has worked exclusively on the discovery and development of novel oncology therapeutics for over 30 years. He has been Professor of Stratified Cancer Medicine Discovery at Newcastle University since 2012 and headed the Cancer Research UK Newcastle Drug Discovery Unit.
To date, he has contributed to the discovery of 12 candidate oncology drugs, 8 which have entered clinical trials and one of which (Caprelsa®) became the first targeted medicine to be approved for use in the treatment of advanced medullary thyroid cancer. More recently, he has been part of the joint Astex-Newcastle project team that identified ASTX295, a novel MDM2-p53 antagonist.
Steve previously worked at AstraZeneca for 16 years, gaining experience across the drug discovery phases; from target selection, lead identification and optimisation, through to translational science and regulatory interactions in early development.