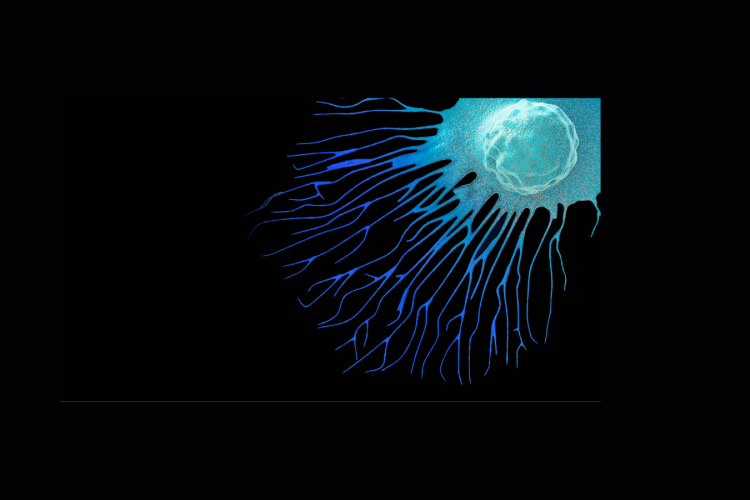 Our Innovation Summit is back this year at the Royal Society of Medicine, London on 21 November 2023.
Why come to the event?
Join us for a day filled with inspiring talks from researchers who are translating their research and networking with members of the entrepreneurial ecosystem.
The event will provide you with the opportunity to learn the essential skills and mindset required for embarking on the entrepreneurial journey. You will connect with other entrepreneurs and experts in the field of oncology, and discuss/understand the routes you can take to translate your cancer research into practice. You will also gain insights into circumventing common pitfalls that entrepreneurs often encounter.
You can pick one of our technical Parallel Panel sessions to explore the challenges and opportunities in translating novel biomarkers and diagnostics, or in the use of AI and ML algorithms to enhance cancer care. 
This is an excellent opportunity to learn from and network with members of the local entrepreneurial ecosystem, with a marketplace exhibit allowing you to engage personally with Cancer Research UK and Cancer Research Horizons, our partners, and the local industry.
Across our agenda you will hear from:
Researchers who have successfully translated their research into commercial products
Investors interested in working with cancer researchers like yourselves
Successful members of Cancer Research UK-funded startup companies
Members of Cancer Research Horizons' translation leadership team
Programme
08.45 - 9.15

Registration

 

09.15 - 09.30

Opening address

Iain Foulkes, Cancer Research Horizons

09.30 - 10.00

Keynote session:

An entrepreneurial mindset: the journey from discovery to impact 

Simon Boulton, The Francis Crick Institute

10.00 - 10.45

From lab to application: why engaging in research translation and lesson learned

 

Chair: Mina Bekheet, Panacea Innovations

Speakers:

Susanti Susanti, PT. PathGen Diagnostik Teknologi

Bakul Gupta, ImmTune Therapies

Matt De Vries, Sentinal4D

10.45 - 11.15

Refreshment break and networking

 

11.15 - 12.00

Charting the pathways to patient impact: licensing and industry partnerships in translating research 

 

Chair: Phil Clare, Queen Mary Innovation

Speakers: Tony Ng, King's College London / GSK

Julie Little, Cancer Research Horizons

Ana Rio-Machin, Barts Cancer Institute QMUL

Andrew Crockford, Johnson & Johnson

12:00 – 12.45 

Charting the pathways to patient impact: the role of start-ups in oncology innovation 

 

Chair: Jason Mellad, Start Codon

Speakers: 

Phil Masterson, Cancer Research Horizons.

Jonathan Kwok, Infinitopes

Rebecca Todd, Longwall Venture Partners

Olivia Cavlan, Alchemab Therapeutics

12.45 –  14.00 

Lunch and networking 

Drop-in clinic (book in advance)

14.00 – 14.45 

Concurrent technical parallel panel sessions*: 

Chair: Joseph Day, Cancer Research Horizons

Speakers: Mark Halling-Brown, OPTIMAM

Fahd Malik, Google

Daniel Veres, Turbine

Una Pipic, Tempus

Translating novel biomarkers and diagnostics for cancer towards patient impact

Chair: Chris Peters, Imperial College London

Speakers : Peter Bannister, Romilly Life Sciences

Camille Terfve, Mewburn Ellis

Melody Ni, NIHR London IVD co-operative

Sam Jole, Veracyte

 

*Attendees should indicate which session they are interested in attending.

 

14.50 - 15.40 

Panel session: emerging trends in oncology innovation 

 

Chair: Barbara Domayne-Hayman, The Francis Crick Institute

Speakers: Giovanni Mariggi, Medicxi Ventures

Neil Jones, Cancer Research Horizons

Khatereh Ahmadi, MSD 

15.40 - 15.50 

Closing remarks

15.50 - 17.00

Networking drinks