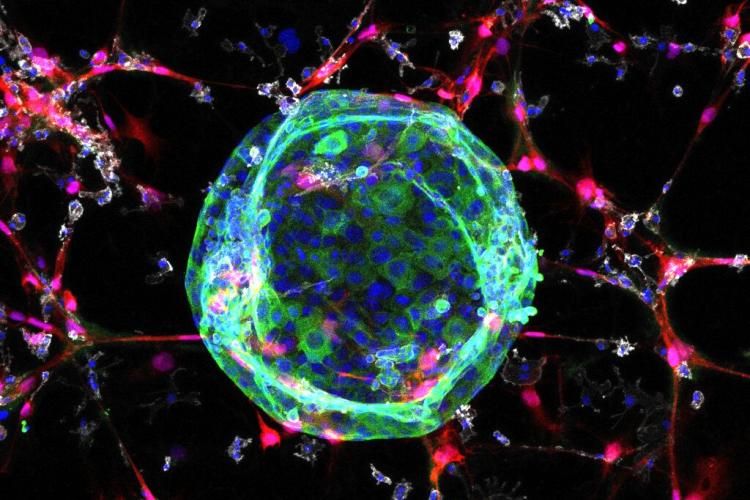 Bridging the funding gap between cutting-edge ideas and treatments, diagnostics and medical devices.
Turning innovations into breakthroughs, faster
At Cancer Research Horizons, we feel that too many great ideas arising from cancer research stall at the earliest stages of translation, delaying or even preventing much needed new innovations from reaching cancer patients.
Our fund exists to help bridge one of the most challenging stages of attracting the early stage risk capital to translate new cutting edge ideas, get a company launched and attract other, like-minded investors. Our fund brings innovative oncology ideas together with early stage capital, commercial advice, support with intellectual property, access to experts, mentors and management teams, and introductions to co-investors to maximise the chances of such ideas becoming financially attractive to investors and benefiting cancer patients. 
You don't need to be a Cancer Research UK-funded researcher to secure capital from our fund. We're interested in all ideas that could benefit new cancer patients and fulfil our investment criteria, including new therapeutics, preventative measures, diagnostics, medical devices and AI/data driven solutions.
Funding available
Rapid-access funding to help bridge the gap between a new idea and some validating data, obtain expert regulatory advice and/or support market research.
Up to £50k
Investment capital to evaluate and support the technical feasibility and commercial potential of early-stage technologies
Typically £50-150k, to support work over ~6-12 months
This applies to pre-company formation or early-stage company validation
To assist new company creation and early growth, or further develop a startup proposition before forming a new company
Typically £100-

500k, with the ability to invest up to £1m on occasion
For our seed invested portfolio companies, we have the ability to provide follow-on capital to help drive maturation where additional capital may incentivise external investment.
Typically £100-

500k, with the ability to invest up to £1m on occasion
Application process
Get in touch
Reach out with your idea. Our team will work with you to assess the commercial potential of the spin-out opportunity and advise on the best way to proceed.
Develop the opportunity
Throughout the whole process our expert team will support you to ensure we build the most compelling proposition. Depending on the stage, this could include access to our expert network, help with the concept and business plan, team training suggestions, smaller developmental capital to help de-risk the proposition or connecting with potential co-investors.
Further support
Once investment is approved, we'll work with you to put in place all required documentation, secure co-investors where applicable, and implement the investment under flexible models at pace.
Contact us to get started