Antibody Alliance Laboratory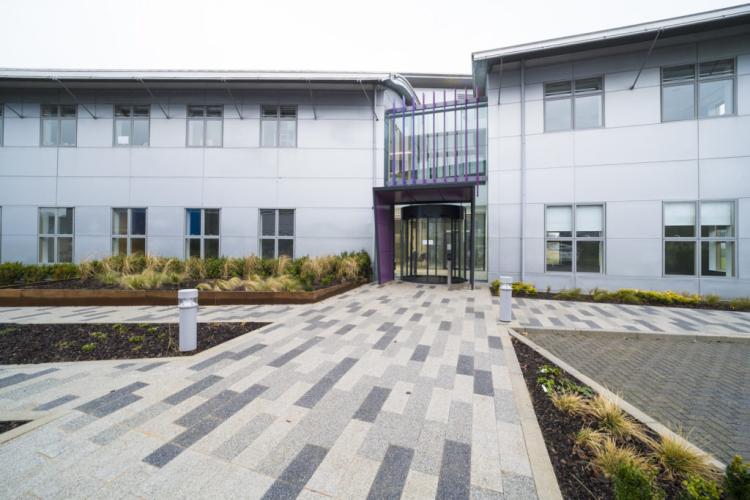 Access world-class antibody drug discovery capabilities to discover and develop novel antibodies into breakthrough therapies for cancer via our joint Cancer Research Horizons-AstraZeneca Antibody Alliance Laboratory.
Who we are
Our standalone lab brings together the combined strength of Cancer Research Horizon's cancer biology expertise with the world-class antibody engineering technology of AstraZeneca to support your novel antibody discovery projects. Our expertise and facilities cover the full span of early-stage antibody discovery, from target validation to lead optimisation and in vivo proof of concept.
Our team of 20 drug discovery and antibody engineering scientists are experts in antibody phage display and associated technologies, and in the expression and purification of high-quality proteins. Our advanced automation and high-throughput screening identify antibodies with the right mechanism of action for therapy and diagnosis.
As part of a multidisciplinary team alongside our experts, you'll have the opportunity to help steer a project with impact for cancer patients, co-author on publications and patents, and bring new skills and tools back to your lab.
You do not need to be funded by Cancer Research UK to be eligible to work with us, and with our simple application and review process, your team could be up and running in as little as four months.
Learn more about us in our webinar
The reagents and the advice and support provided has been excellent throughout. This has brought a new dimension to my lab's research and significantly enhanced our potential impact.
What we look for
We're looking for scientists who have discovered novel therapeutic or diagnostic targets for cancer, or novel biological insights into a known target.
Your target should:
Be appropriate for antibodies (cell surface or secreted).
Have the potential to make a significant difference to a treatment regime.
You should have:
Understanding of disease positioning and strong evidence linking the target to cancer.
Evidence that targeting, modulating or detecting the target is therapeutically relevant.
If you are a researcher with a molecular target for antibody discovery, we are keen to hear from you. Get in touch with us to discuss your research confidentially and informally, and find out about working with us.
What we offer
Pre-clinical proof of concept
Our capabilities
We're the leading specialists in antibody technologies, including phage display and ribosome display methods. With access to AstraZeneca's proprietary libraries, we apply these in a unique workflow for high-throughput screening, affinity maturation and phenotypic selections. We are also able to access additional capabilities from AstraZeneca related to antibody formats, including antibody-drug conjugates (ADC), ensuring any potential antibody-based therapeutic has a potent mechanism of action.
Our cutting-edge technology and capabilities include:
Targeted and immunotherapy approaches
In collaboration with AstraZeneca, we can develop antibody-drug conjugates  which can deliver warheads or toxins to cancer cells, and perform Fc engineering to increase or decrease antibody-dependent, cell-mediated cytotoxicity.
Phage display
Our display technology scientists perform selections using the world-class AstraZeneca phage display libraries, comprising 100 billion human antibody fragments, to identify target-specific functional antibodies for your project.
Target generation
Our protein scientists use their expertise to express your target protein in a high quality, functional format suitable for phage display selections and high throughput screening.
Assay development
Our in-house oncology biologists design sophisticated biochemical and cell-based assays and in vivo models and work with you to identify antibodies with the right characteristics to be a therapeutic or a diagnostic. 
Approaches for improving the drug-like properties of antibodies
We can optimise lead antibodies for binding and function using either our phage or ribosome display platforms.
If you are an academic researcher who has mouse monoclonal antibodies with preclinical efficacy, we can replace the mouse framework with human or perform guided selection to produce a fully human sequence to enable future clinical investigations.
We have ability to switch isotype and effector functions to modify antibody properties.
Phenotypic selection
We can use phage display to enrich for novel monoclonal antibodies on primary cancer cell lines and de-convolute their binding specificity to find novel targets. 
How to collaborate with us
Discussion
Contact our Strategic Alliance Manager, Ewan Hughes McInnes, for an informal, confidential discussion about your opportunity.
Target summary
Submit a short proposal to us for our Target Selection Committee and we will review.
Assemble team
If your application is successful, you will become a member of the project team.