Functional Genomics Centre
Access cutting-edge CRISPR technology to create and improve world-leading cancer medicines.
Who we are
We deliver pooled CRISPR screens, in collaboration with leading researchers, that identify and validate new drug targets and approaches that will change the cancer landscape. 
Our state-of-the-art institute leverages the combined global strengths of Cancer Research UK's world-class scientific network and AstraZeneca's oncology drug discovery and development experience to drive scientific innovation. 
We identify innovative approaches to tackle traditionally hard-to-treat cancers by deepening our understanding of key drivers of cancer and resistance mechanisms.
The key to our success is researcher autonomy. We empower you to explore bold new ideas without restraint. 

We work with AstraZeneca, sharing resources and expertise, but all Cancer Research Horizons projects are independent and resulting data will remain unencumbered.
What we offer
Our team of CRISPR experts have the skills and technology to make your project a success.
We can run pooled CRISPR screens, supporting everything from initial assay design, Cas9 cell line generation, to bioinformatic analysis and interpretation of the screen data results.
We use an optimised CRISPR platform for pooled CRISPR knockout and activation screening that enables the identification of genome-wide genetic vulnerabilities. Our specialist CRISPR screen areas:
essentiality and drug gene-interaction  
primary immune cells 
co-culture  
3D models 
Our cutting-edge research tools include:
Pooled sgRNA screening
Assay development including transduction optimisation
Generation of Cas9 expressing cell lines
Screening execution, genomic DNA extraction, and NGS sample preparation
Bioinformatics and data analysis
Cloud deployed analysis pipeline for bioinformatic analysis of the screen results and data interpretation
Pooled sgRNA library cloning
Custom made sgRNA library production
Virus packaging and transduction
Technology development 
Our active technology development programme evaluates new CRISPR technologies, enabling us to perform more complex CRISPR screens and identify disease-relevance drug targets. Our development areas include:
improving Cas9 and gRNA vectors  
increasing screen phenotype complexity   
screening in advanced disease-relevant models  
Collaborate with us
If your research could benefit from access to novel, state-of-the-art CRISPR technology, we would love to work with you to progress your research. Our expert team can help you plan your project to give you the best opportunity for success. 
Access guidelines and costing
As an indication, cost for projects entering the FGC starts at £4,000 per genome wide CRISPR knock-out screen in a established cancer cell line with standard characteristics (i.e. normal growth rates, media and serum requirements. Exact costs will vary depending on the complexity of the experimental setup). This cost will include:
One genome wide screen in a established cancer cell line
Two technical replicates
Next Generation Sequencing
Standard bioinformatic analysis
Deadline
Proposals are reviewed every two months, the next deadline is TBD.
Eligibility
To access the Functional Genomics Centre's screening capabilities you should be one of:
A researcher based in a Cancer Research UK institute
A Cancer Research UK grant holder
If you are unsure of your eligibility, please contact us at [email protected]
How to apply
Please get in touch with Beatrice Lana to discuss your project ideas and submit your application. Read our proposal guidelines to find out more. 
Triage Panel
Cancer Research Horizons Triage Panel have the responsibility of prioritising projects to bring into the FGC on behalf of Cancer Research Horizons. Projects will be prioritised based on Cancer Research Horizons strategic priority, feasibility and deliverability. 
Current member of Cancer Research Horizons Triage Panel are:
Owen Sansom, Director of the Beatson Institute for Cancer Research
Greg Hannon, Director of the Cancer Research UK Cambridge Institute
Jessica Downs, Deputy Head of the Division of Cancer Biology at the Institute of Cancer Research
Caroline Dive, Group Leader at the CRUK Manchester Institute and Professor of Pharmacology at The University of Manchester
Allison Llyod, Director of the Laboratory for Molecular Cell Biology (UCL) and Professor of Cell Biology at UCL
Stuart Farrow, Vice President of the Biosciences division at Cancer Research Horizons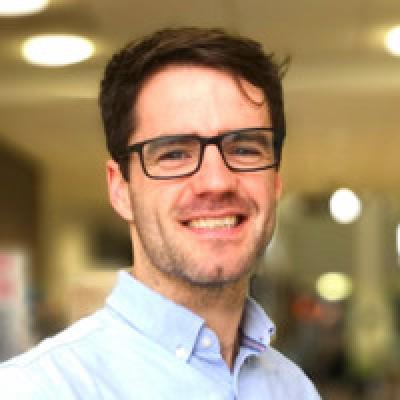 Doug Ross Thriepland
Director of the Functional Genomics Centre
As the Director of the Functional Genomics Centre, I work in close partnership with David to manage the centre of 22 scientists focused on using CRISPR gene editing for target discovery in cancer. I have been in early pharmaceutical R&D over a decade with eight of those years at AstraZeneca working on target discovery platforms. I have a PhD in virology from the University of Leeds and I am passionate about bringing new medicines to patients in different disease areas. My current focus at the FGC is on using CRISPR to help understand the biology of cancer and discover new drug targets.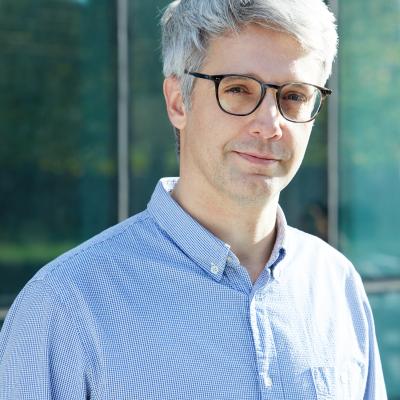 David Walter
Group Leader at Cancer Research Horizons, CRUK lead of the FGC
I am a Group Leader at Cancer Research Horizons and the CRUK lead of the FGC, having worked here with Doug since the centre opened its doors three years ago. I have nine years of experience in functional genomics and pre-clinical oncology R&D. I gained my PhD in cell biology from the University of Basel, Switzerland and completed my post-doctoral studies at the University of Copenhagen in Denmark, where I studied the role of cell cycle regulators in genome maintenance.
Working with the FGC was very straightforward. We appreciated the clear, high-quality communication, enabling us to always know what stage the project was at and to discuss findings on completion.