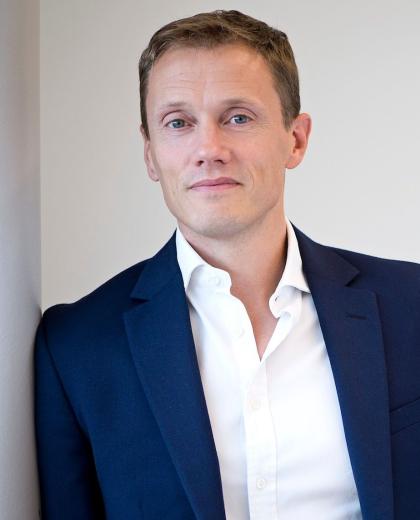 Iain Foulkes
Chief Executive Officer
About Iain
As Chief Executive Officer of Cancer Research Horizons, Iain is responsible for ensuring our research is developed and commercialised, often in partnership with biotech and pharmaceutical companies, to ensure the outputs of research reach patients as rapidly and effectively as possible.  
Iain is a member of Cancer Research UK's Executive Board and is responsible for the research strategy and its implementation. He oversees Cancer Research UK's portfolio of research across discovery science, translational research, clinical and population research. This research portfolio includes Cancer Grand Challenges, the clinical trial portfolio and oversight of Cancer Research UK's Institutes and Centres. 
Prior to joining Cancer Research UK, Iain began his career as a research scientist, completing his PhD at the Cancer Research UK Beatson Institute before becoming a science writer and medical journalist.