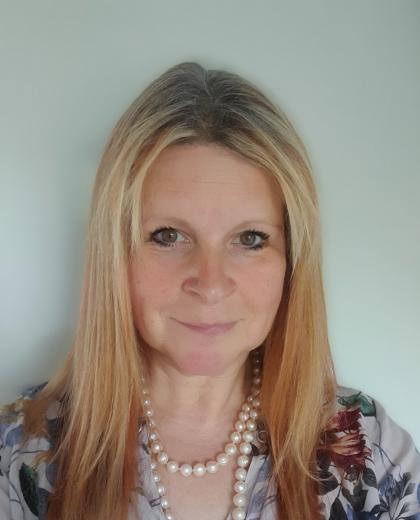 Rachel Grimley
Senior Vice President of Drug Discovery
About Rachel
Rachel is Senior Vice President of Drug Discovery for Therapeutic Innovation. Rachel has over 20 years' experience in pre-clinical drug discovery, incorporating target identification through to drug candidate nomination, across a number of companies. She has contributed to the discovery and characterisation of numerous drug candidates, and 3 marketed medicines, across a diverse range of disease areas including oncology, neuroscience, respiratory, cardiovascular and anti-infectives.
Prior to joining Cancer Research Horizons in 2021, Rachel was Executive Director and Head of Mechanistic Biology & Profiling at AstraZeneca, with global responsibility for in vitro mechanism of action studies, SAR biology profiling, Wave1 DMPK and pre-clinical safety screening across the UK, US and Sweden. Previously, Rachel held roles of increasing responsibility at Pfizer in Sandwich, GlaxoSmithKline in Stevenage and Pfizer Neusentis in Cambridge.
Rachel gained her PhD in Mechanistic Enzymology from the University of Birmingham and completed post-doctoral studies at the University of Oxford.