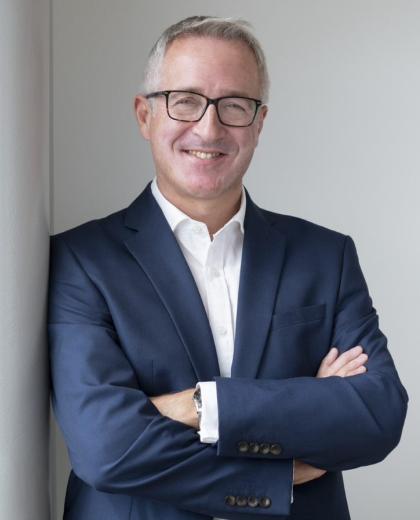 Tony Hickson
Chief Business Officer
About Tony
Tony Hickson BSc, MBA, CLP, RTTP Tony is the Chief Business Officer for Cancer Research UK and Cancer Research Horizons. He leads the Commercial Partnerships team responsible for the commercialisation of IP from CRUK funded projects, new start-up creation, licences and corporate alliances.
Prior to this Tony was the Managing Director of Imperial Innovations Ltd, responsible for intellectual property sourcing, licensing and spin out creation for technologies arising from Imperial College London. Tony has sat on the Executive Committee of IP Group and spent 5 years as an executive director on the board of Touchstone Innovations PLC, an investment company listed on the London Stock exchange investing in deep science projects from UK universities.
Tony acquired 15 years of commercial and business development experience in bioscience companies before joining Imperial Innovations Ltd, including Wellcome Group R&D, Murex Biotech, Abbott Laboratories and Kalibrant Limited. He has acted as a board director or observer for a number of start up companies including Polytherics (now Abzena), Catapult Therapy TCR, Zihipp and Precision Robotics, and was instrumental in the creation & development of companies such as Thiakis (sold to Wyeth/Pfizer in 2008), Respivert (sold to J&J in 2010), Circassia (listed on LSE in 2014), EMcision (sold to Boston Scientific in 2018) and Cell Medica (now Kuur Therapeutics). Tony has sat on the IP boards of two European Institutes of Technology (Healthcare and Climate Change), sat on the BBSRC industry advisory panel for 2 years and was a board director of PraxisAuril for 8 years. He is currently a board advisor to Cambridge Enterprise and a member of the Francis Crick Institute's Translational Advisory Group. He has a diploma in company direction from the Institute of Directors and is a Certified Licensing Professional.