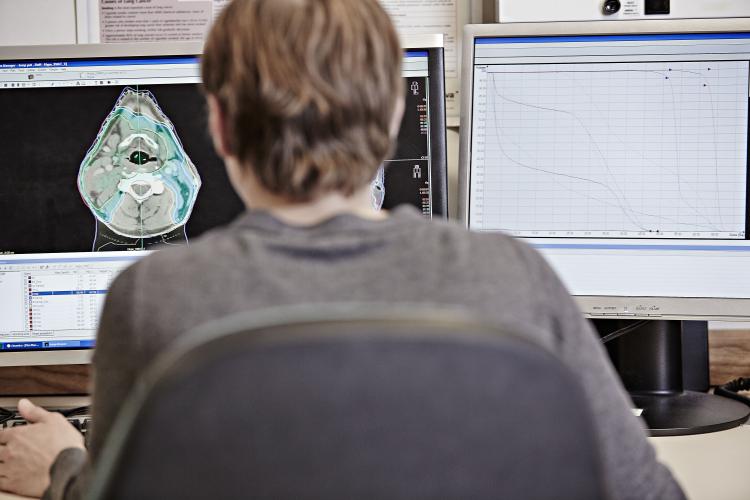 Innovation in MedTech is helping to cure, treat and monitor cancer patients faster and more efficiently.
We're supporting the commercialisation of new technologies originating from Cancer Research UK funded research and developing partnerships with industry to accelerate the translation of novel devices and diagnostics from the lab to the clinic.
Collaboration opportunities
Our researchers are developing diagnostics, imaging technologies, medical devices and computational tools, ultimately to drive patient benefit, for which we are seeking licensing and co-development partners.
These partnerships could operate through a variety of models:
Workshops
Research Innovation sandpits - multi-day workshops to develop multi-disciplinary solutions to real world problems
Workshops with our researchers to develop collaborative research projects
Research partnerships focussed on our scientific infrastructure
RadNet - our radiation research network
ACED - International Alliance for Early Detection
NCITA – the National Cancer Imaging Translational Accelerator
If you'd like to hear more, or explore an opportunity, get in touch with our team below.
Interested in a collaboration? Get in touch with our team