Start your entrepreneurial journey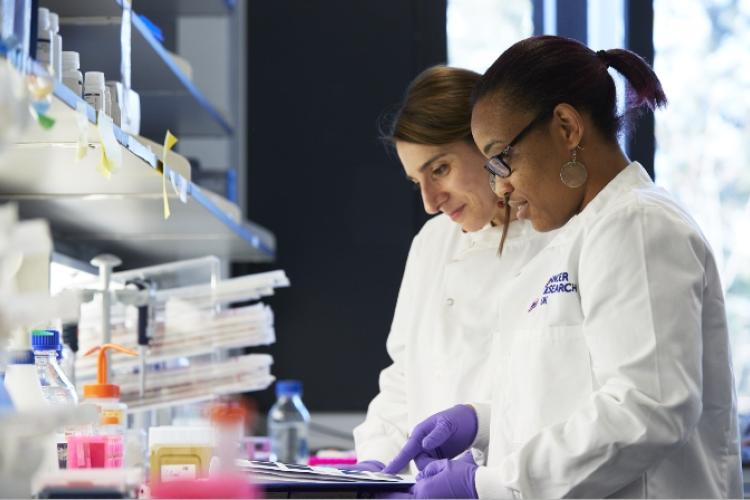 Thinking like an entrepreneur can maximise the impact of your research.
We'll guide you on your entrepreneurial journey by helping you to build your network and learn the skills of an entrepreneur.
Discover more and start on your path through our entrepreneurial training programmes and webinars.
Training opportunities
An online course for UK-based postdocs and final year PhD students.
Benefits
You'll grow your professional network of translational researchers and learn how to 
Articulate how a translational approach to scientific research can speed up the development of new ideas to improve the lives of people living with cancer
Describe the critical role of patients in translational research and ways of engaging with them in the process
Define the basic knowledge and skills required in translating your research
New programmes coming in 2023
A training programme for junior group leaders, postdocs and PhD students. Open to all researchers interested in fighting cancer, regardless of your career stage or discipline.
Benefits
attend webinars and workshops on entrepreneurship, forming a company, operations, team building, market research, fundraising and other topics
networking events to connect with mentors and serial entrepreneurs
interact with scientists from different disciplines to co-develop ground-breaking new cancer therapeutic diagnostics and preventative interventions
receive information about funding to support your work, including grants and other non-dilutive funding, angel investment and venture capital
New programme opening in 2022
I highly recommend this incredible course. Eureka not only taught me about translation but also about team science, academia, industry, and leadership
We're here to support you

Alessia Errico
Regional Translation Lead (London) & Entrepreneurial Programmes Lead